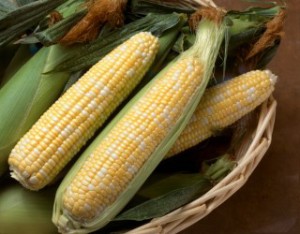 Pick Your Own Availability from 1pm to 5pm (NEW HOURS) until Frost!:
Cucumber Patch – Good Dill, B&B and Slicer cucumber picking,
Peas, both Sugar Snap and Shelling as well as both Green and Yellow Beans are end of season picking.
In the Farm Store from 1 to 5pm:
Sweet Corn, Cauliflower (3 kinds!), Fresh Garlic, Dillweed, Beets, Carrots,
Squash, New Potatoes, Cabbage (4 types!) & Ass't Heirloom Veggies
Estimated Next Pick Your Own Days:
Sunday and Monday afternoon 1-5pm.
Call 475 5181 for the most frequent updates!
Fall Wonderland – Weekends 11am-5pm, including Thanksgiving Monday.
Opens September 27th with a special event called Pumpkin Mania from the Giant Pumpkin Growers of Thunder Bay and sponsored by Gore Motors!  11am-5pm.  Lots of fun and activities including the giant pumpkin weigh off 1:30-3.  We're open every Saturday and Sunday after that including Thanksgiving Monday.
A note from Kevin & Jodi: Weather is our master here on the farm, and with a spring and July like we've had this year, it has been challenging. We sure do sympathize with you if it's been difficult to get your produce this year, and we thank you for your patience as we work along side 'Mother Nature'. Thank you so much for your support!